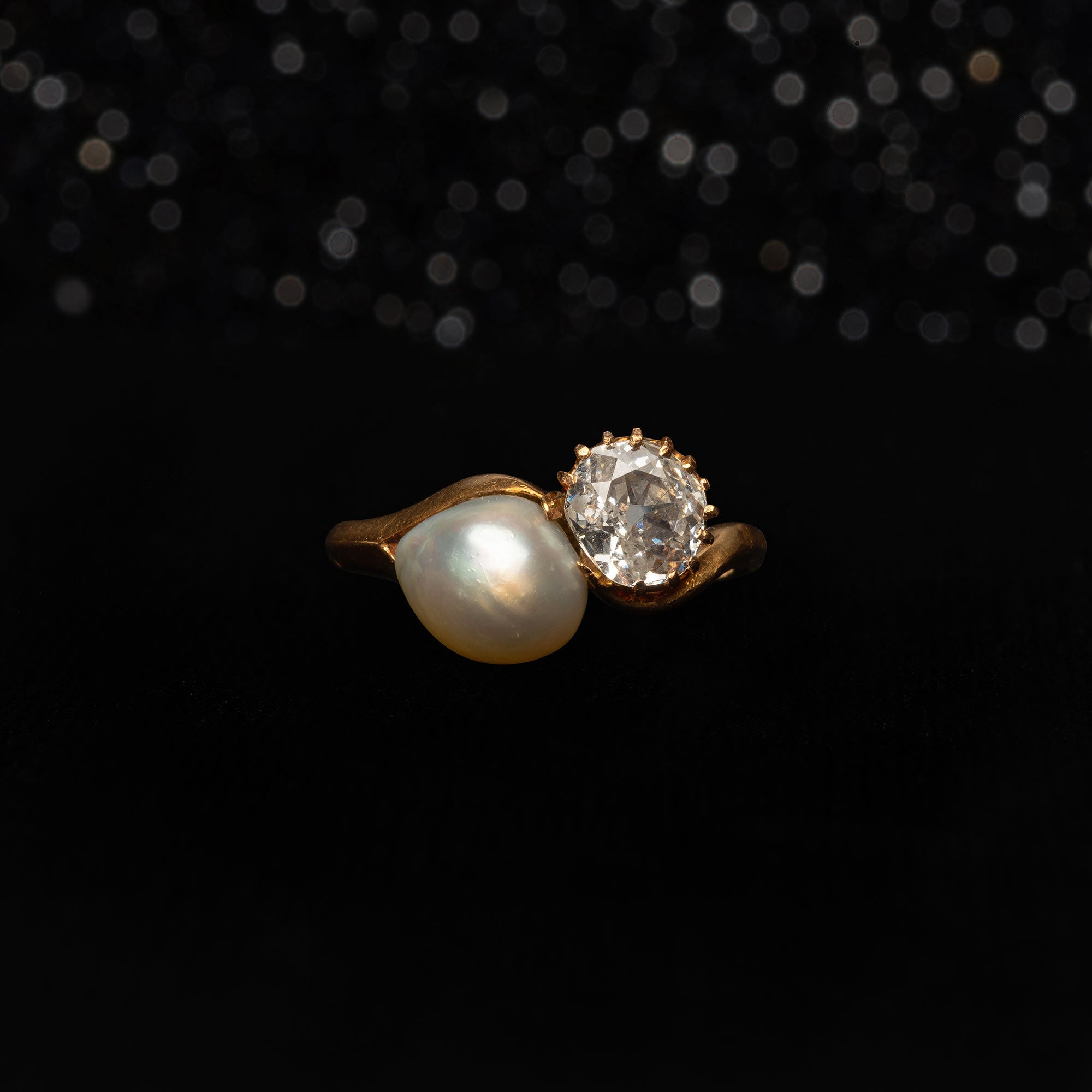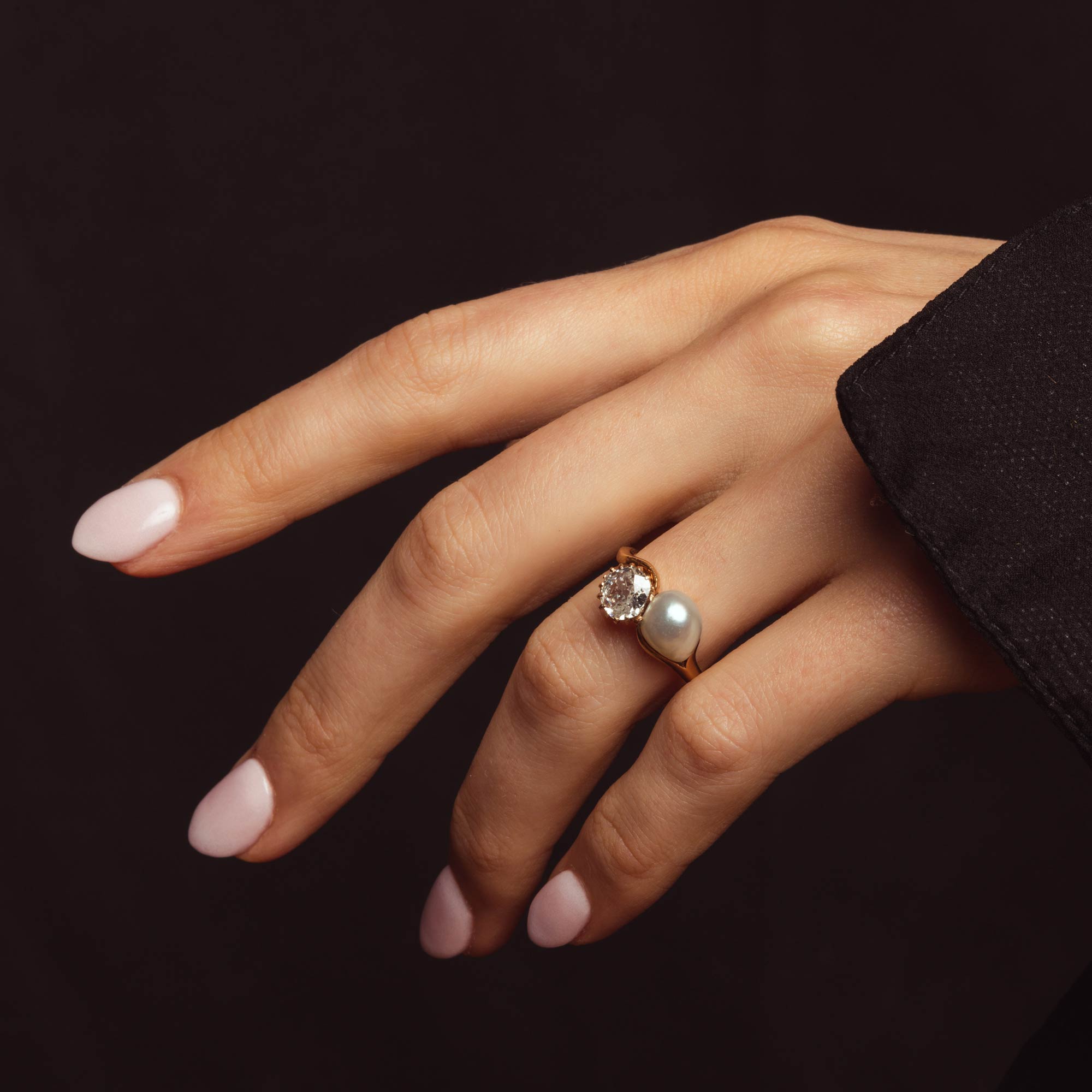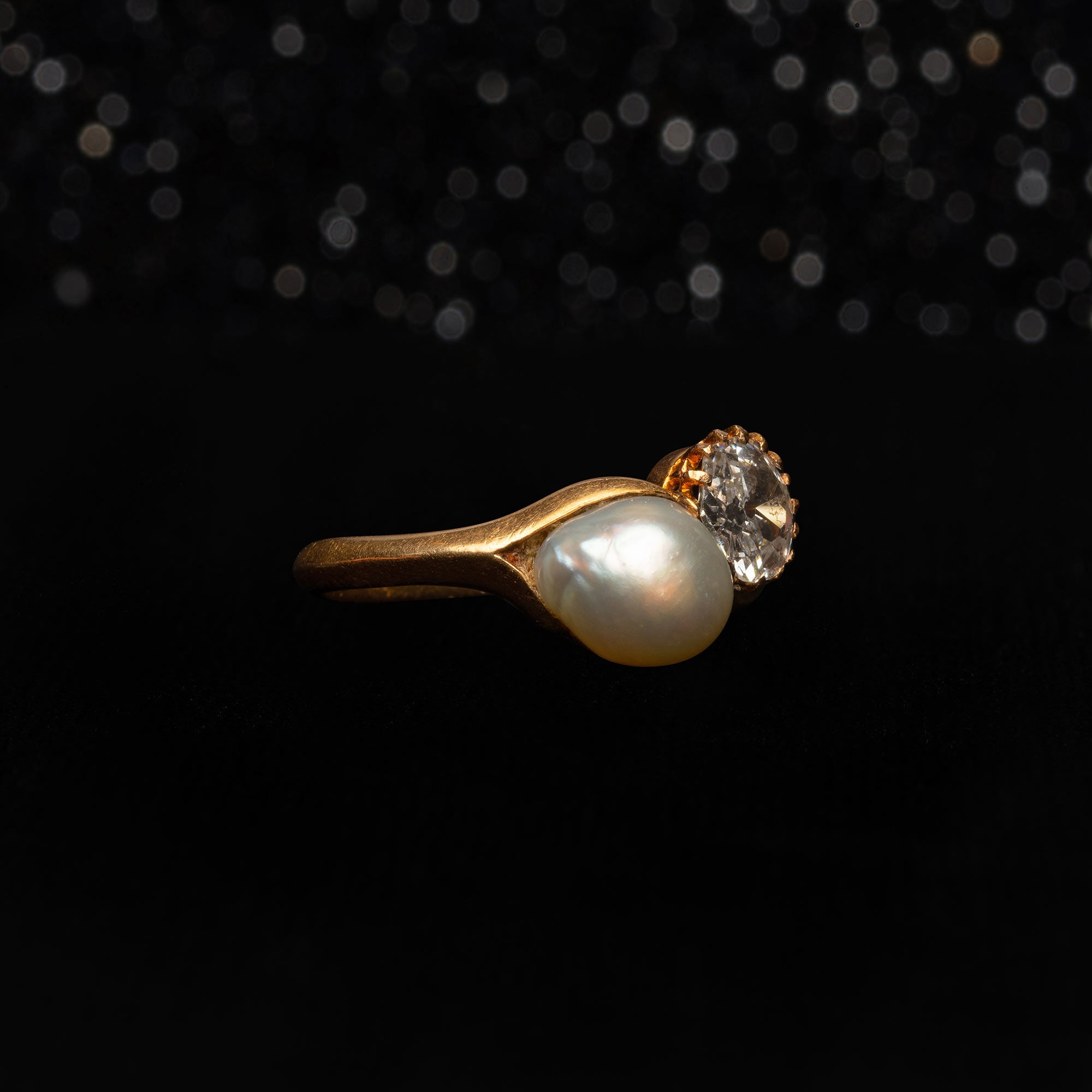 THE ANTIQUE PEARL AND DIAMOND TOI ET MOI RING
Era - Antique c1900
Materials - 18k Gold, Old Mine Cut Diamond (est. 0.80cts) and Natural Pearl 
Size - 5
A young Major-General in the French Army falls in love with a widow six years his senior. She has two children from her previous marriage. His family disapproves of the match. Undaunted by recriminations and the threat of scandal, they are married. Gifting Joséphine de Beauharnais with a toi et moi ring as a token of his passionate affection, Napoleon Bonaparte takes his place in the history of jewelry. 
Toi et moi. You and me. Celebrating shared love and commitment, toi et moi rings are unique in their construction. Two gems are selected for their ability to both contrast and complement and bound together by precious metal without losing their individuality.
Beyond exemplifying the union of two distinct elements coming together to create a gorgeous ring, the old mine cut diamond and natural pearl of the Antique Pearl and Diamond Toi Et Moi Ring bear their own symbolism. Representative of wisdom acquired through experience, the pearl invites both the one who gives and the one who receives to celebrate the lessons learned in companionship while the diamond represents a commitment as unbreakable as the stone itself.
Without the diamond, without the pearl, this 18k gold toi et moi ring would be incomplete. This ring celebrates the alchemy of two distinct individuals creating something stunning by uniting together.