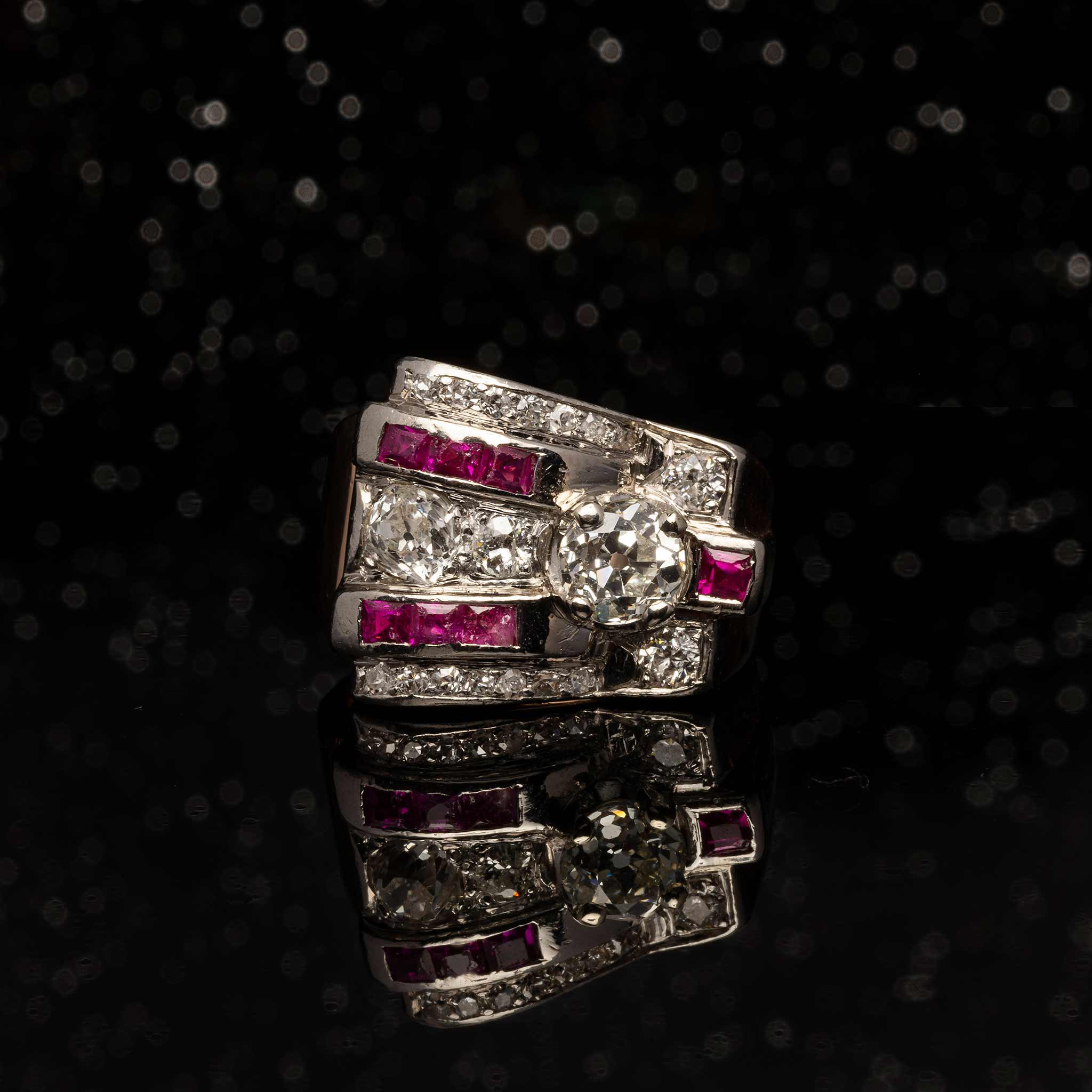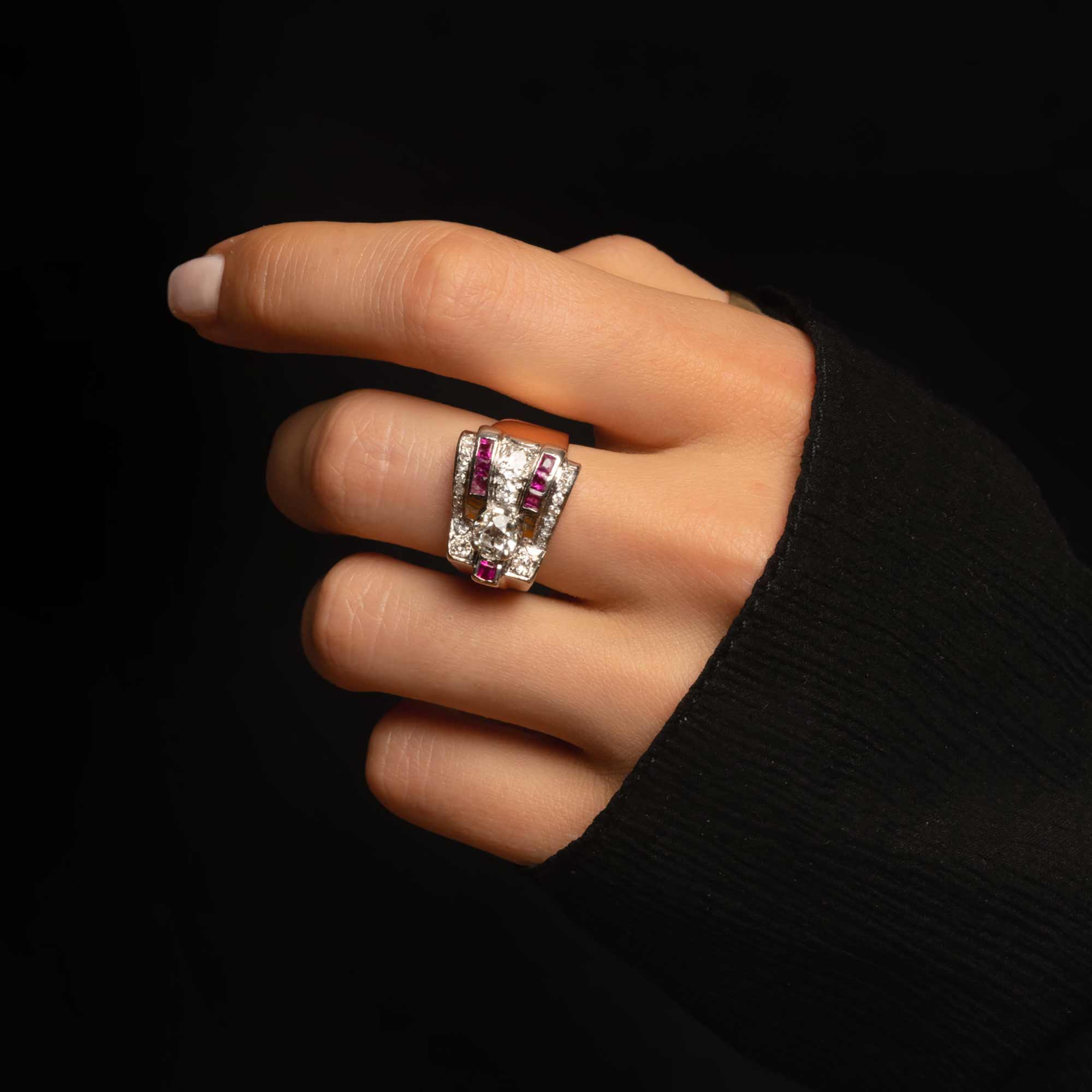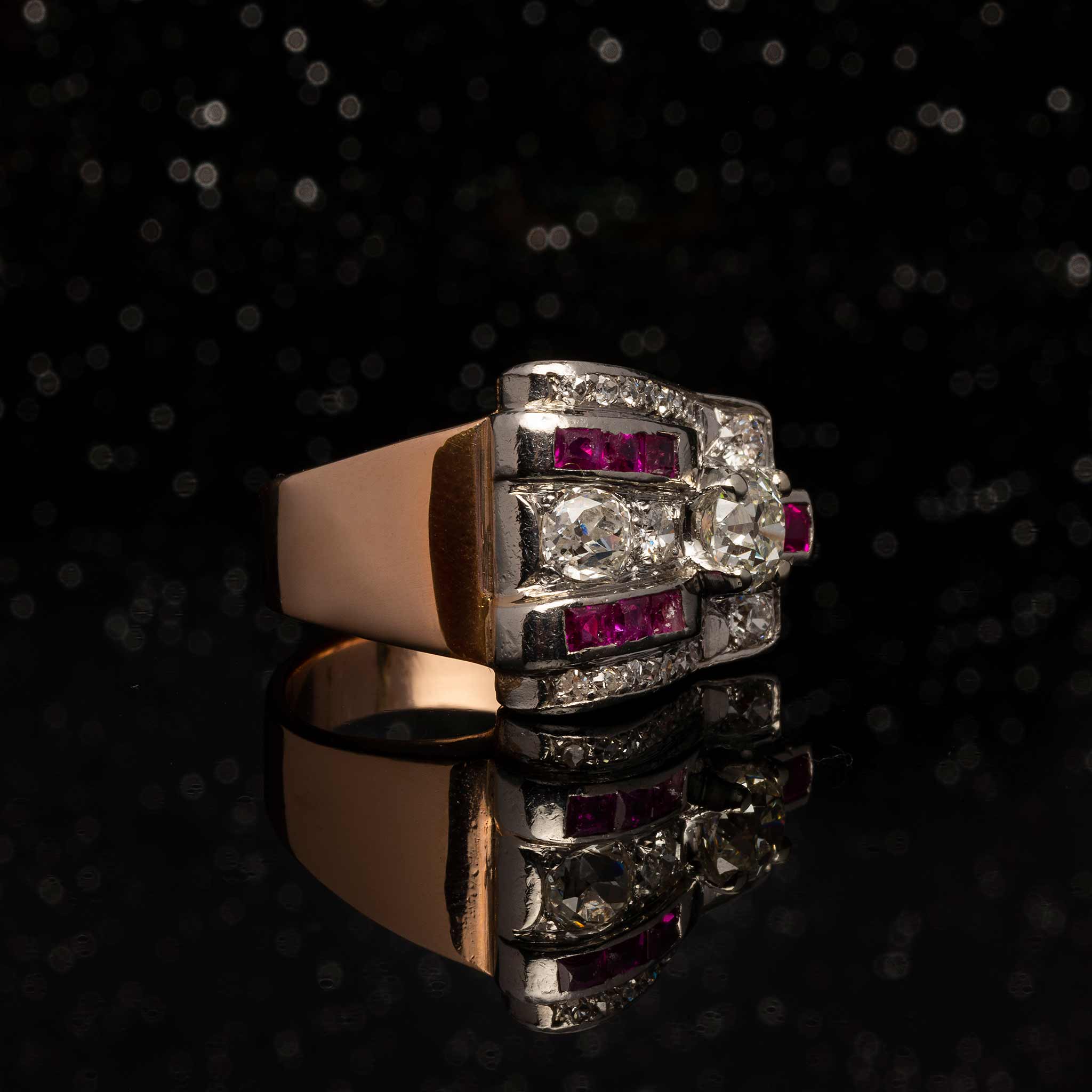 THE RETRO DIAMOND AND RUBY RING
Era - Vintage, c. 1940s
Materials - Platinum, 18k Yellow Gold, One (1) Old Mine Cut Diamond (Approx. 0.65ct L Si1), Eighteen (18) Accent Diamonds (Approx. 1.40tcw) and Seven (7) Step Cut Rubies (Approx. 0.20tcw)
Weight - 15.85g
Measurements - 18.55mm x 15.47mm
Size - 6.5
Note - "Fiery and resilient. Captivating and exquisite. More than mere adjectives, these words embody the sensation that is the Retro Diamond and Ruby Ring. 
Looking at this marvelous ring, it's difficult to fathom it was created in an era teaming with the strife and uncertainty of World War II. In defiance of the dreariness enveloping the days, artisans of the day created pieces designed to shimmer and shine with optimism and hope. When nearly all platinum was requisitioned for the war effort, masters of their craft supplemented their designs with other precious metals, creating the striking combination of platinum and 18K gold embodied in this gorgeous ring. Intentionally dramatic, the futuristic asymmetry of these dazzling diamonds and radiant rubies forms an ornament whose brilliance can't help but challenge any impulse to despair.
As bewitching as it is bold, every element of this magnificent 1940s ring speaks to the time of transformation in which it was created—making it one of the sexiest pieces of history we've ever seen. A tribute to strength and ingenuity, this splendid ring reminds us to be the beauty we wish to see in the world."
- From Elizabeth Kranz Potts