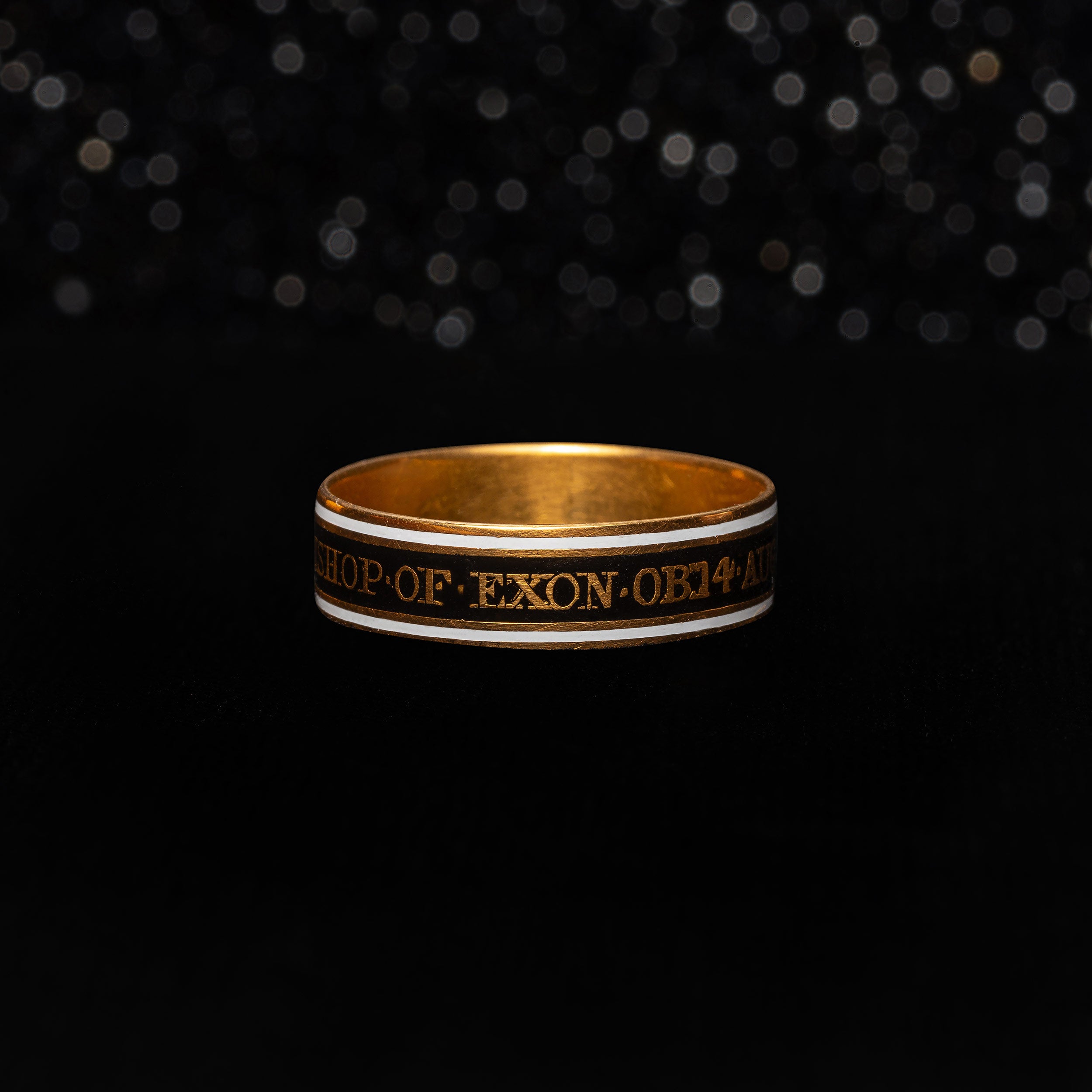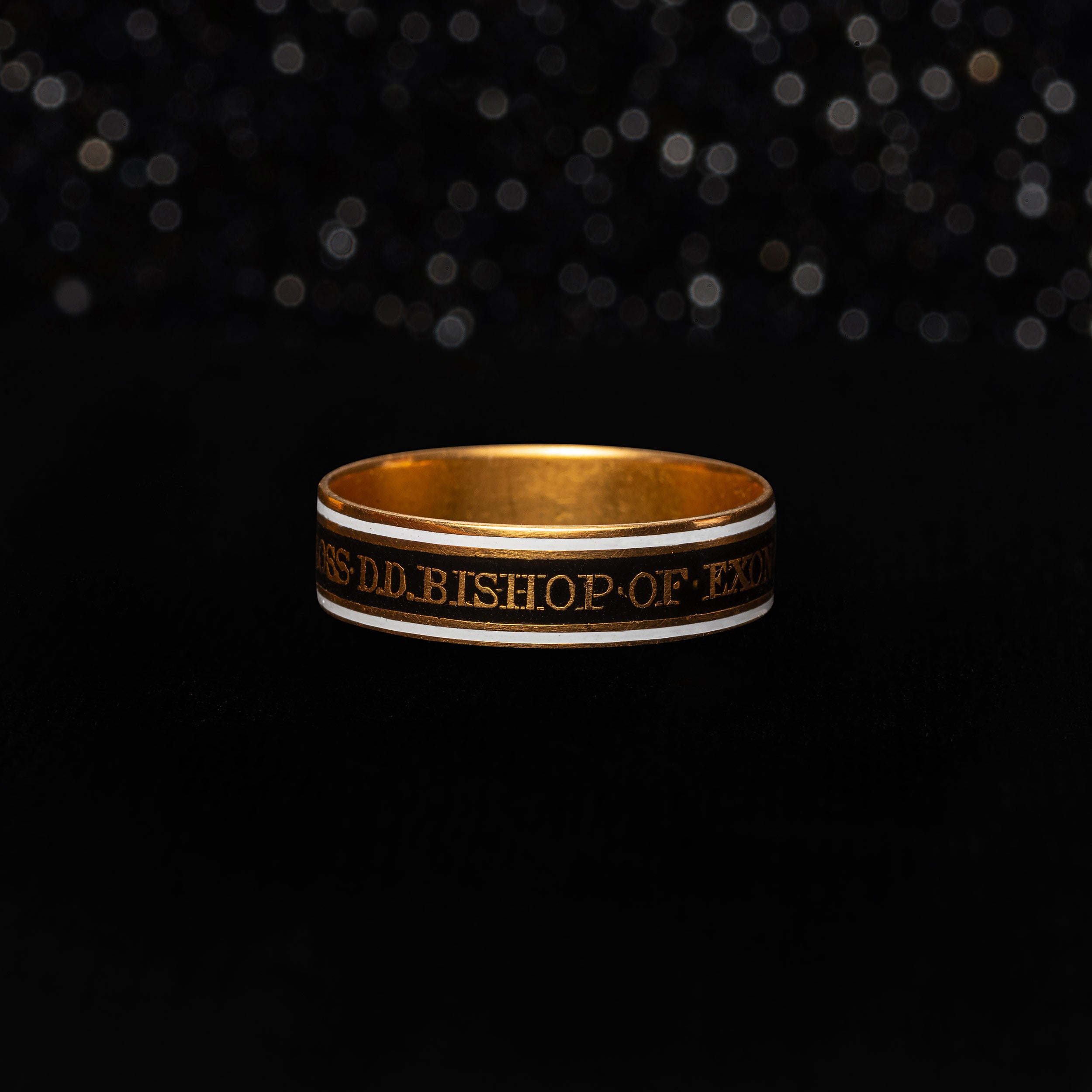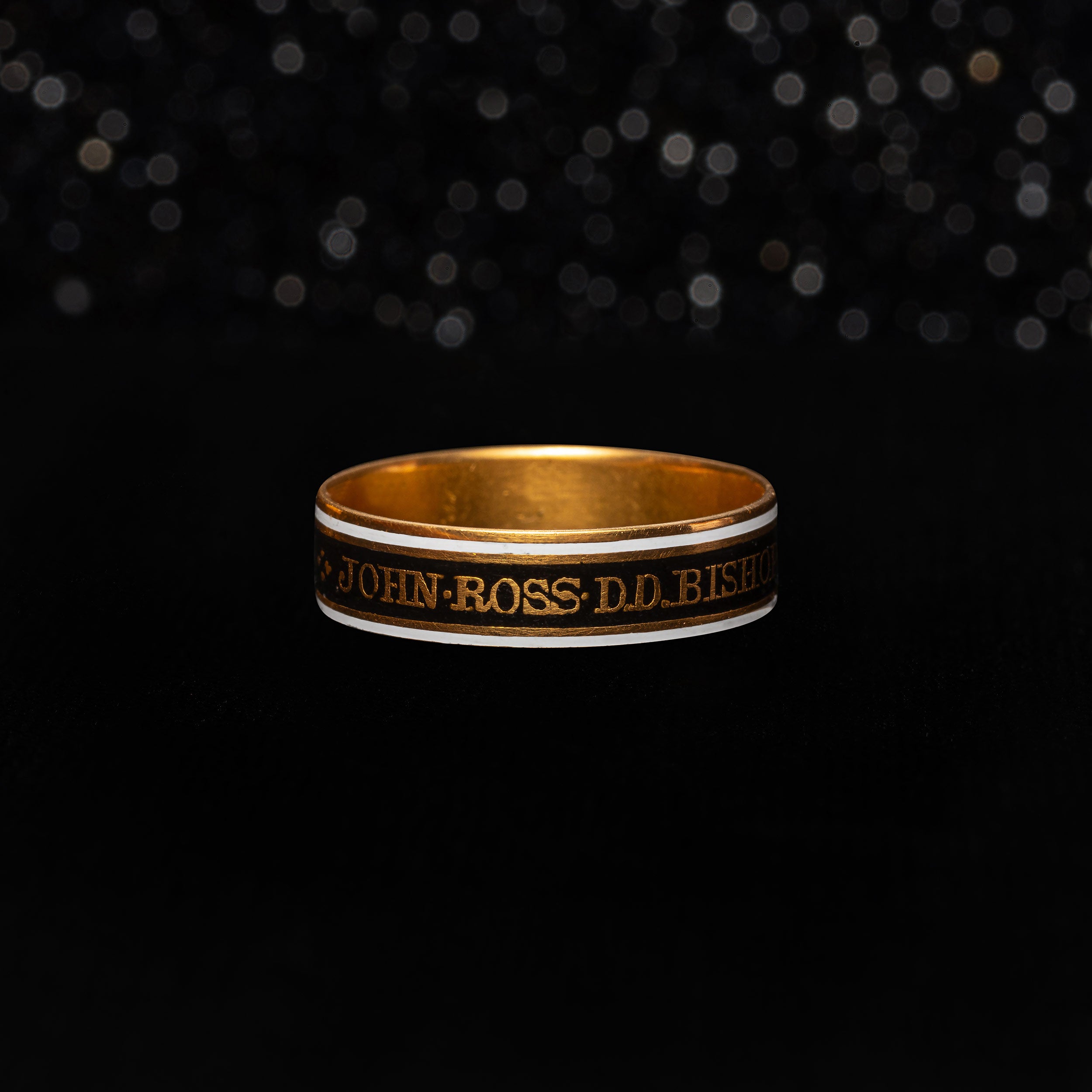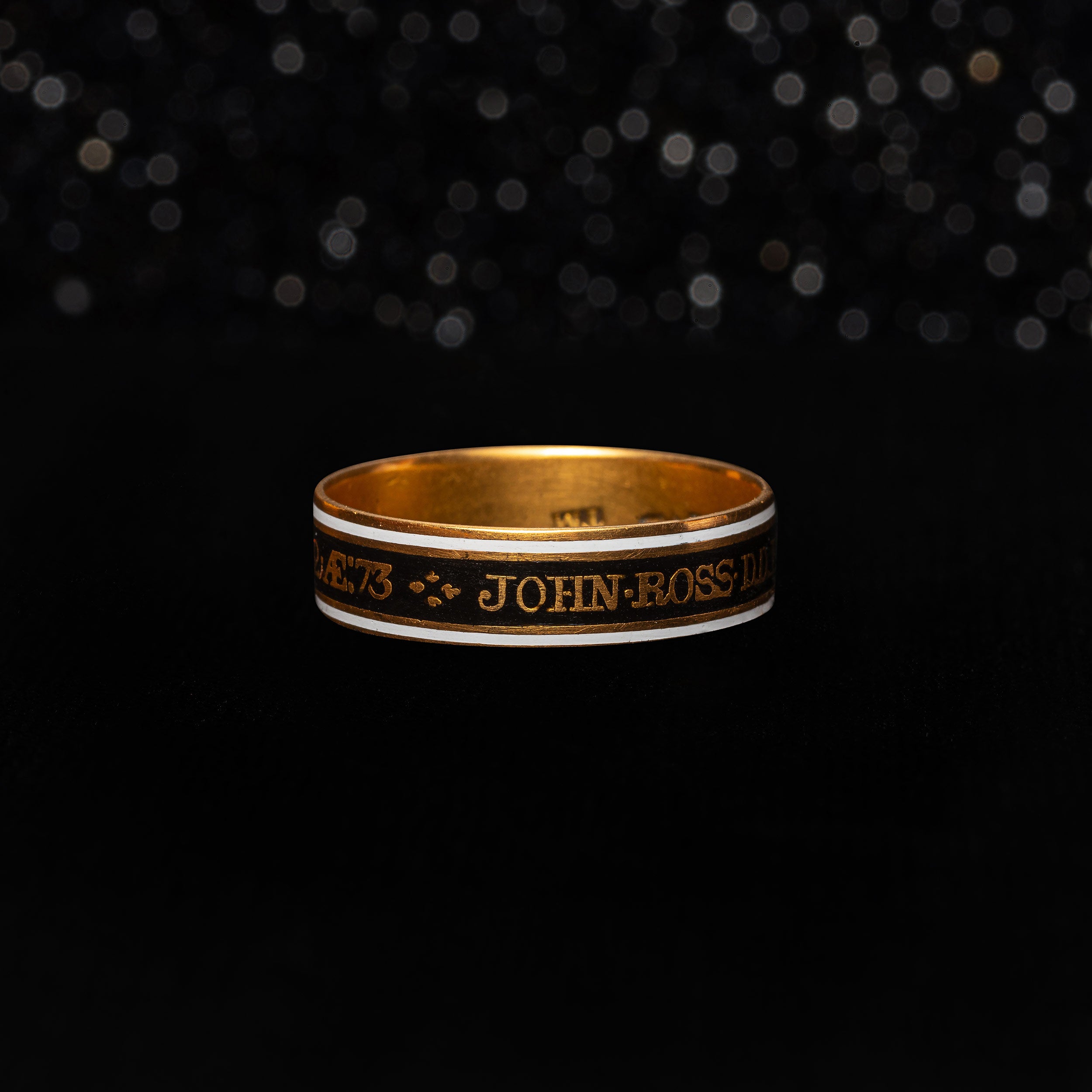 THE BISHOP OF EXON MOURNING RING
Era - Antique, c. 1790s
Materials - 18k Yellow Gold, Black and White Enamel 
Weight - 4.09g
Size - 9.25
Measurements - 5.5mm
Note - Mourning ring for John Ross D.D. Bishop of Exeter. Obt 14th August, 1792. Age 73
"John Ross was likely not the life of any party. To be fair, it's tough to let loose when you're the Bishop of Exeter in the late 1700s. Though the execution of heretics had mostly fallen out of style by the time John Ross was consecrated to the bishopric, a more than decent living could be lost with a fall from ecclesiastical grace. 
It makes sense then that Ross advocated a life "free from all the nonsense of superstition and enthusiasm" and believed that such an existence would "be the most amiable and useful to others, as well as most happy in itself." But what kind of life is that? Not the one for us, that's for sure. Superstitions and enthusiasms, virtues and vices—all are part of what makes us human, all contribute to what makes life worth living.
Given the customs of his days, it is likely that the will of John Ross stipulated the creation of this mourning ring along with who knows how many others to be worn by those specifically mentioned in the will. All these years later, this 18K gold and enamel Bishop of Exon Mourning Ring reminds us that we are all offered a finite amount of time on this planet. It's up to us to use it well."
- From Elizabeth Kranz Potts