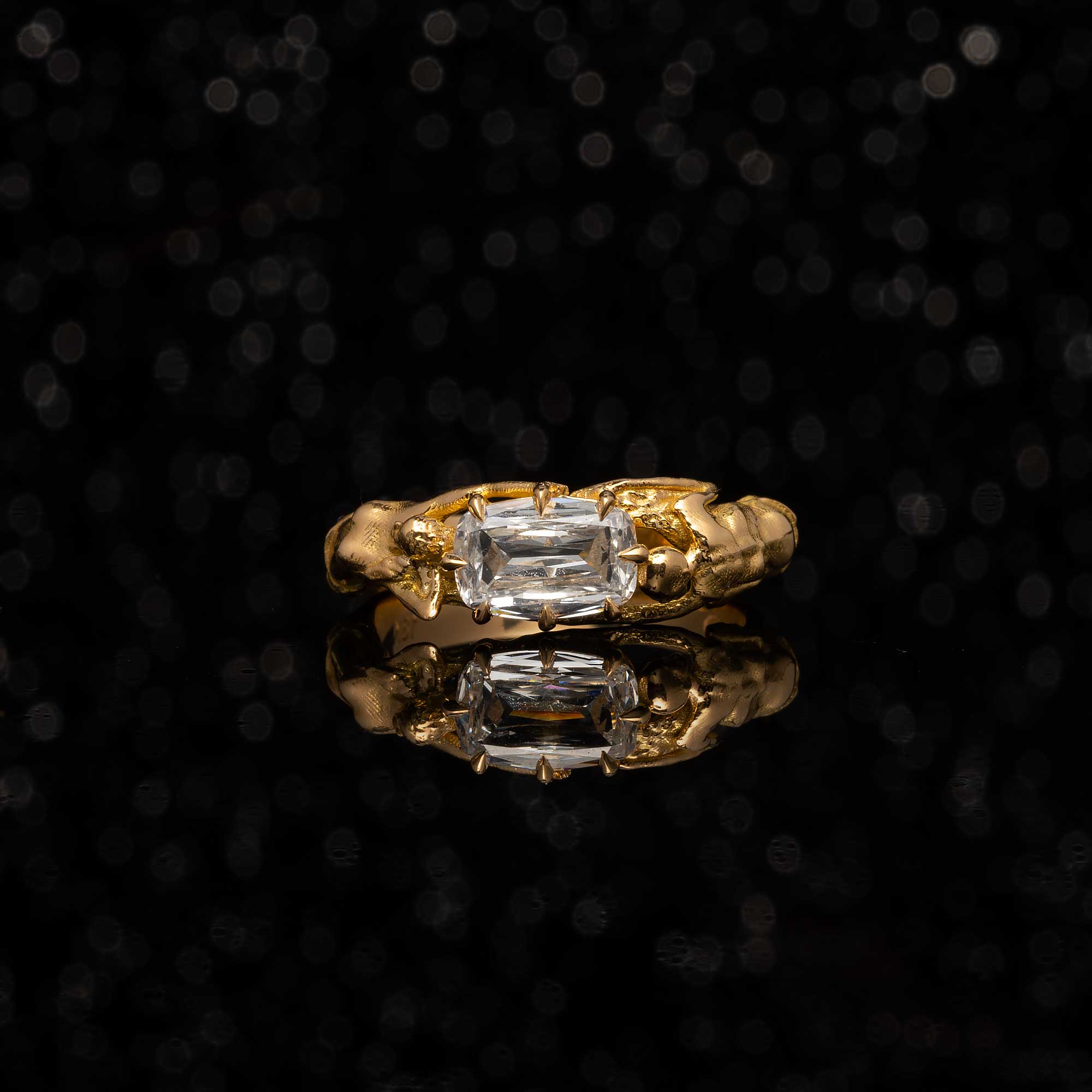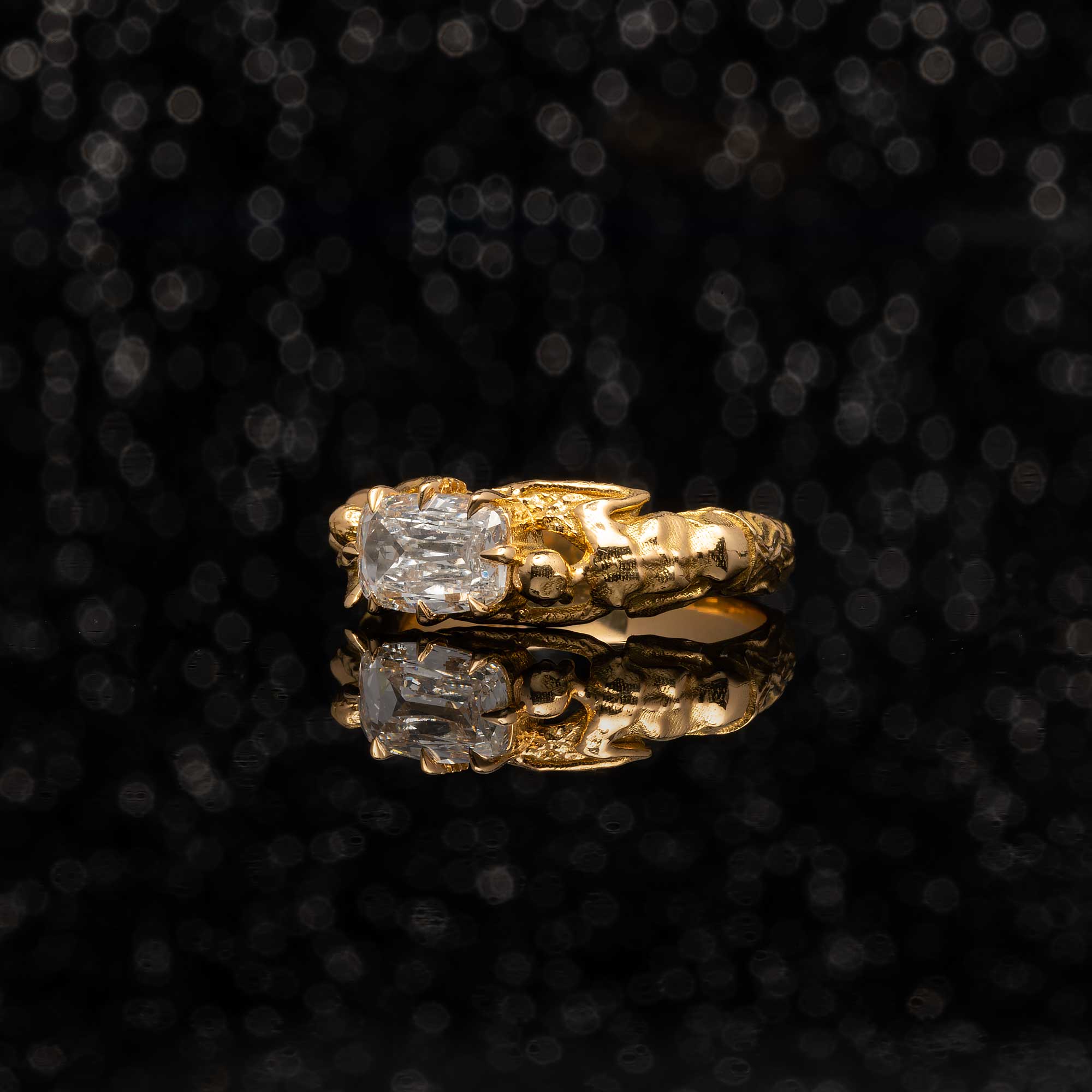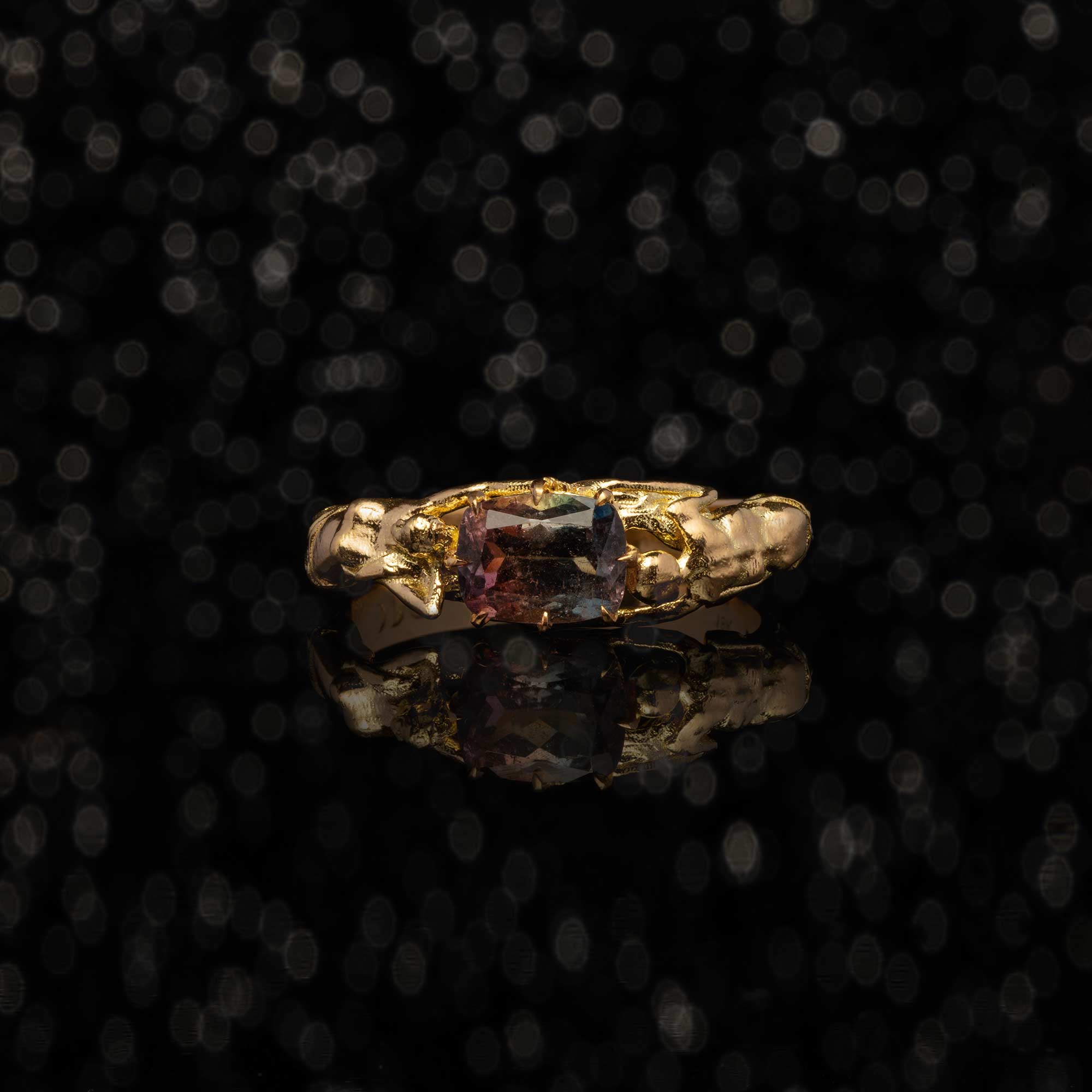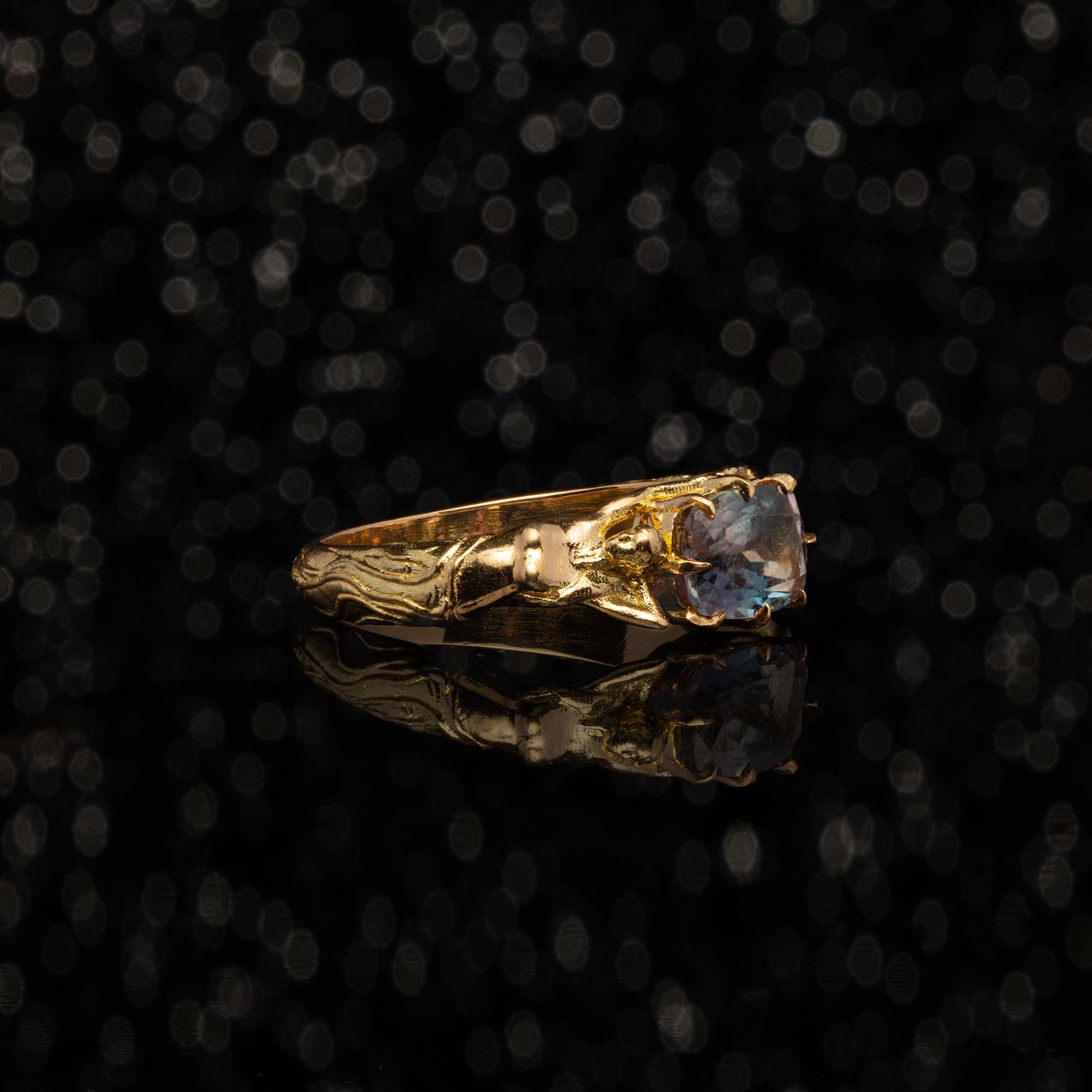 THE DEATH AND THE MAIDEN RING
Era - Contemporary, By The Moonstoned with Antique Components 
Materials - 14k Yellow Gold and One (1) Antique Diamond (Approx. 1.00ct G/H VS2)
Size - Customizable, note your size in checkout!
Note - Made to order with love and care.
"Though the paths onto which we each step when we come into being wind through lifetimes unique to every individual, a truth of existence is that all roads eventually lead to death. And while this may seem a macabre declaration to some, we think the fact of death makes the story of life all the more exhilarating. For every day we are granted is a treasure all the more valuable for knowing there is no guarantee of more moments to come. 
Rooted in human history at least as far back as classical antiquity, artistic renderings of the dance between life and death have existed throughout time and civilizations. This magnificent Death And The Maiden Ring is a captivating take on the tale. Beautifully rendered in gleaming 18K gold, the maiden honors the bloom of youthful exuberance while her golden companion is a tribute to the ephemeral nature of existence. Held between them, a dazzling antique diamond shimmers as a tantalizing and tangible reminder of the wonders which unfold within the embrace of life's beginnings and endings. A perfect harmony between modern and antique, this unique ring is sure to catch the eye and may even spark a few conversations about being, beauty, and the brilliance of living with gratitude and grace."
- From Elizabeth Kranz Potts